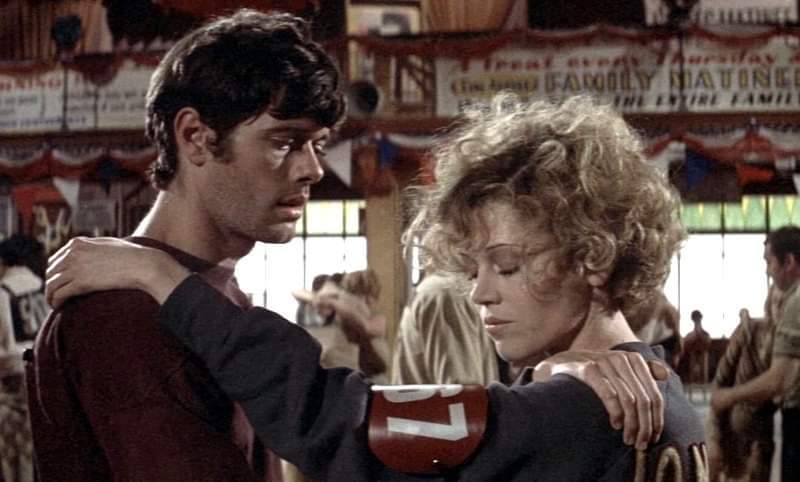 Italiano
https://www.youtube.com/watch?v=hs5BJ5I-dc8
English
https://www.youtube.com/watch?v=qsKQiVJkEv
Il film di questa settimana è una amara e potente allegoria del lavoro nelle vite di moltx, in particolare nella gig economy, e rappresenta condizioni che non possiamo e non dobbiamo accettare come 'normali' quando sarà tutto finito. Guardiamolo assieme alle 20:30 (o prima se non potete) e parliamone su Telegram https://t.me/joinchat/NiYbqUSutAcSrtlFIFoxQQ dalle 23 di domenica sera.
They Shoot Horses Don't They (Sydney Pollack, 1969) is a bitter and powerful allegory of work in the lives of many, in particular in the gig economy, and represents conditions that we can't and must not accept as 'normal' once it's all over. Let's watch it together at 8:30pm CEST (or earlier if you can't) and let's talk about it on Telegram https://t.me/joinchat/NiYbqUSutAcSrtlFIFoxQQ from 11pm CEST on Sunday night.
http://www.undertheradarmag.com/reviews/they_shoot_horses_dont_they/
Negli Stati Uniti, durante la "grande depressione" seguita alla crisi del 1929, sono molto in voga le maratone di ballo, sfibranti gare che vedono povere coppie di disperati impegnate a danzare per giorni e giorni, a caccia di un cospicuo premio in dollari. A uno di questi crudeli spettacoli, organizzati da impresari senza scrupoli, e che si svolgono di fronte a un pubblico avido di sensazioni malsane, partecipano tra gli altri una aspirante attrice, che spera, vincendo, di ottenere un contratto cinematografico e finisce, invece, per diventare pazza; un marinaio avanti negli anni, che si prodiga fino a crollare come morto; una giovane donna incinta, accompagnata dal marito, e, infine, una ragazza, Gloria (Jane Fonda), segnata dalla disperazione, per la quale vincere sembra davvero una questione vitale.