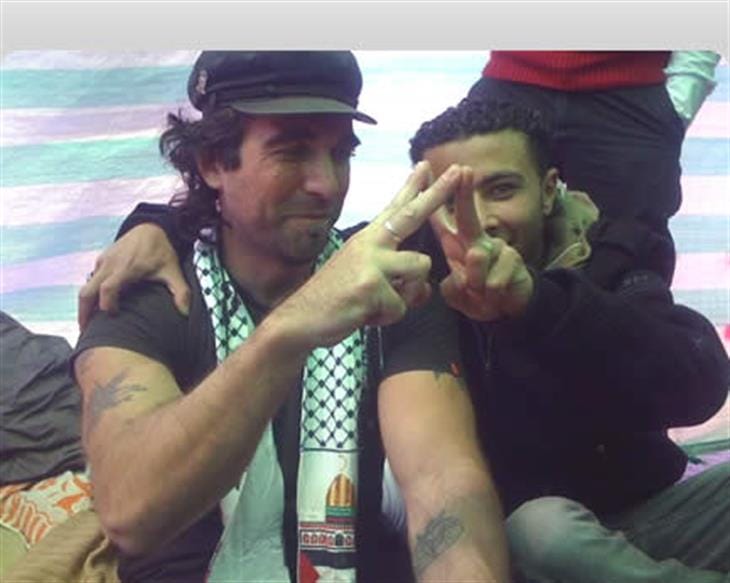 Anche questa domenica torniamo con un film per tutt*, disponibile in italiano e in inglese. Guardiamolo assieme alle 21:30 (o prima se preferite) e dalle 22:30 saremo su Telegram @cinepopdibattiti per parlarne con chi vuole, per sentirci meno isolat*. Chius* in casa ma mai a bocca chiusa!
And we're back this Sunday with a film for everyone, available in Italian and in English. We'll watch it all at 9:30pm CEST (or earlier if you prefer) and from 10:30pm CEST we'll be on Telegram @cinepopdibattiti to talk about it with whoever wants to take part. We're shut in but we'll never shut up!
Film in Italian with English subtitles https://youtu.be/MfZ6bIC5v2s
Questo documentario, trasmesso da Al Jazeera, parla di Vittorio Arrigoni, l'attivista italiano membro dell'ISM, ucciso nell'aprile del 2011 a Gaza.
Staying Human prende il titolo dal libro di Arrigoni, Restiamo Umani. Girato pochi giorni prima della sua morte, il film racconta la sua esperienza nella striscia di Gaza a partire dall'agosto del 2008 e offre un resoconto dei giorni della sanguinosa offensiva israeliana Piombo Fuso contro la striscia di Gaza, andata avanti dal 27 dicembre 2008 al 18 gennaio 2009.
This documentary, which was broadcast on Al Jazeera, is about Vittorio Arrigoni, the Italian activist member of the International Solidarity Movement, who was killed in April 2011 in Gaza. Staying Human takes its title from Arrigoni's eponymous book, Restiamo Umani. Shot a few days before his death, the film tells of his experience in the Gaza strip starting from August 2008 and offers an account of the bloody Israeli Cast Lead Operation against the Gaza Strip, which went on from 27 December 2008 until 18 January 2009.
Stay Human.
Free Palestine